November 14, 2017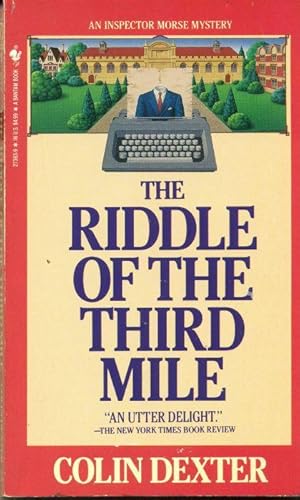 Last week, I put up perhaps
my favorite Cocktail Talk
of all time – or darn close! It's so good (you've read it right? If not,
get you there
), that I figured it'd be the only quote here from Colin Dexter's sixth Inspector Morse book,
The Riddle of the Third Mile
. But then I remembered (much like Morse remembering another obscure fact) that there was a second quote, also amazing. Not quite as amazing, but darn good, and has such a sweet phrase for what I'm thinking is more-or-less (Morse-or-less) a Martini. Check it out:
'What'll it be, Morse? No beer, I'm afraid but gin and tonic, gin and French?'
'Gin and French-lovely!' Morse reached over and took a cigarette from the well-stocked open box on the table.
The Master beamed in avuncular fashion as he poured his mixtures with a practiced hand.
— Colin Dexter, The Riddle of the Third Mile